AGRA FACTS & AGRA FOCUS: About Us
Photo courtesy of Tara Nelson
Radio 1. Hailing from a farming background in West Cork, Rose has a strong interest in the evolution of national & European farm policies.
Rose O'Donovan has been Editor of AGRA FACTS & AGRA FOCUS since March 2010, having previously worked as Deputy Editor on the agricultural publications for nearly three years. Prior to working as a journalist, she dealt with international relations on the EU satellite navigation programme at the Galileo Joint Undertaking.
Following the completion of a Master of Science (MSc) at University College Cork (Ireland), Rose moved to Brussels in 2004 to work as an intern in the Cabinet of former European Parliament President, Pat Cox. She is also a reporter for the West Cork newspaper The Southern Star & a regular contributor to 'CountryWide' on Ireland's RTÉ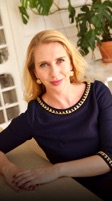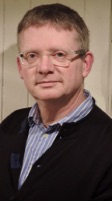 Chris Lyddon joined AGRA FACTS & AGRA FOCUS in September 2017, as Deputy Editor. His career as an agricultural journalist previously included four years in Brussels covering the CAP & WTO negotiations, seven years as a news agency reporter based in London including working in Fleet Street.
Chris also covered the grains sector for Reuters for four years, with a remit to report on trading as well as trade issues & political issues surrounding agriculture. He has been the editor of two UK farming magazines, one covering general farming issues, including the politics of the sector & other specialised in agronomy, with an
emphasis on practical writing about farming techniques. Chris studied at University College Swansea, then part of the University of Wales & at the University of Mannheim achieving a BSc in Management Science.